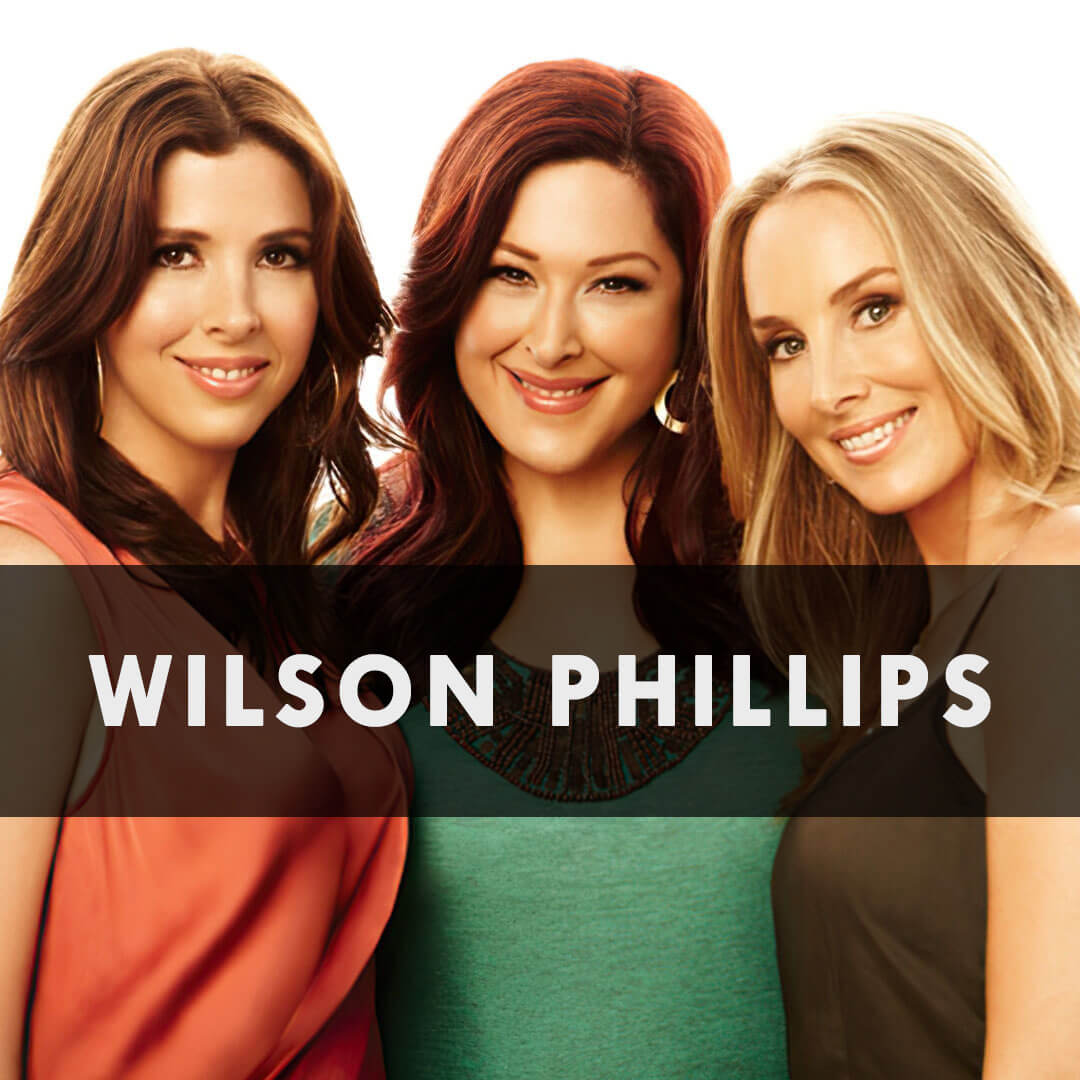 in the video, to see the Full Playlist
Wilson Phillips is an American pop group formed in Los Angeles in 1989. The group consists of Carnie and Wendy Wilson, the daughters of Brian Wilson of the Beach Boys, and Chynna Phillips, the daughter of John and Michelle Phillips of the Mamas & the Papas.
Their 1990 eponymous debut album sold over 10 million copies worldwide and included five major US hit singles, three of which went to number one on the Billboard Hot 100. In 1990, the group won the Billboard Music Award for Hot 100 Single of the Year for "Hold On", and was nominated for five Grammy Awards and two American Music Awards.
Visit THE "WILSON PHILLIPS" Facebook Page
Return to the Full Line-up