Saturday, Aug 7th - 6:05pm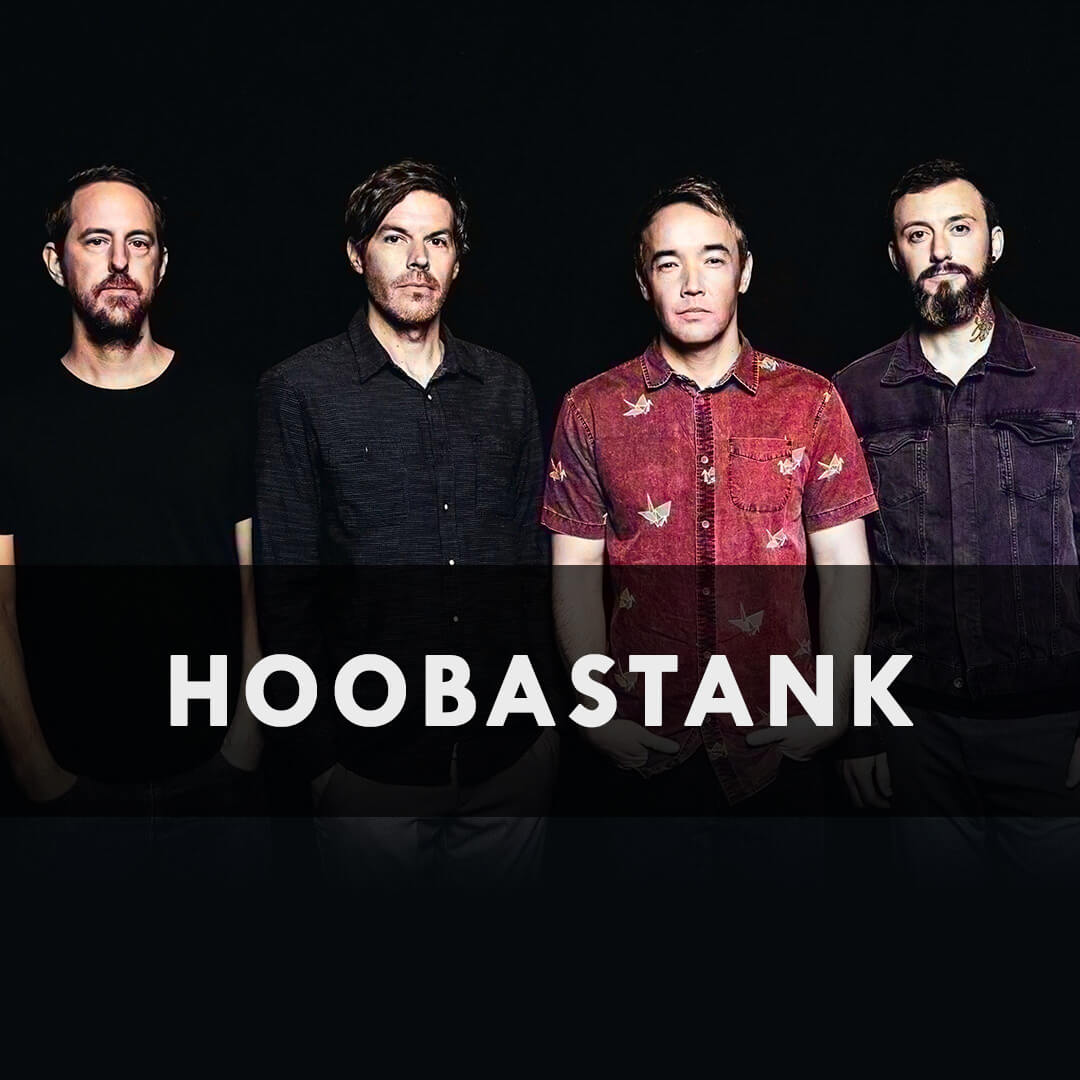 in the video, to see the Full Playlist
Sometimes even a multi-platinum band with three GRAMMY nominations under their belt needs the kind of pop talk which helped inspire Hoobastank's sixth studio album, Push Pull, their first since 2012's Fight or Flight, and debut for noted rock independent label Napalm Records.
"We never stopped exchanging musical ideas," says vocalist/guitarist Doug Robb, who co-founded the band with high school classmates, Dan Estrin and Chris Hesse, almost 20 years ago in Agoura Hills, CA, a suburb of Los Angeles he still calls home. "We waited until we had enough material to start recording an album. We love creating music, even if no one else ever hears it."
Push Pull, so named for the power struggles and codependency that goes on within any long-term relationship--including, but not only, marriage and a rock band--was produced by longtime pal (but first-time collaborator) Matt Wallace at his Studio Deluxe facility in the heart of the band's San Fernando Valley turf. Sifting through the musical demos provided by both Estrin and bassist Jesse Charland (a band member since 2009), then Robb's lyrical and melodic ideas, Wallace provided not just the requisite encouragement, but the creative midwifery, which set the wheels in motion for the album. The result nails a bull's-eye to the underappreciated 'Stank's sweet spot--the large-scale, muscular '80s-'90s alternative rock of U2, Duran Duran, INXS and even Tears for Fears, whose "Heads Over Heels" gets a brawny, Bowiesque take on the new collection.

Read more on their website bio.
Visit the "Hoobastank" Website
Return to the Full Line-up